Introduction
The last REACH registration was closed on 31 May 2018. A total of 88,319 registration dossiers had been submitted and the registrations cover 21,551 substances. Now, ECHA's database has become the largest physiochemical/ toxicological/ eco-toxicological database around the world.
South Korea started to amend the K-REACH regulation. The amended K-REACH aligns with EU REACH regulation: all the existing chemicals over 1 t/y and new chemicals over 0.1 t/y shall be registered. According to the estimation, about 7000 existing substances shall be registered in South Korea.
In China, new chemical substances also need to complete notification under Provisions on Environmental Administration of New Chemical Substances. However, there are only about 40000 substances listed in China existing chemical inventory, which is far less than that listed in the existing chemical inventories of other countries. This may lead to a situation that some substances may be regarded as new substances in China yet they are considered as existing chemicals in other countries.
To comply with different regulation requirements in different countries, enterprises shall consider the best approach in complying before testing programs: alternative methods in different countries, requirements of GLP laboratories as well as the registration requirements for polymers. This webinar will introduce how to begin wisely.
Time
| | | | |
| --- | --- | --- | --- |
| Language | Date | Time (Beijing Time,GMT+8) | Speaker |
| English | April 10 2019 | 16:00 – 17:00 pm | Lisa Xu |
| Chinese | April 11 2019 | 14:00 – 14:30 pm | Fiona Lv |
| Japanese | April 12 2019 | 15:00 – 15:30 pm | Ling Yang |
Registration Fee
Free
Main Contents
EU REACH/K-REACH/China REACH updates

Key points comparison of the three regulations

Data requirement optimization for package registration of three countries

Comparison of polymer registration data requirements
Speaker

Lisa Xu, Senior Regulatory Consultant, CIRS China
Lisa obtained her Master Degree in Drug Discovery from Imperial College London, Bachelor degree in Chemistry from Sun Yat-Sen University and she has been working several years in CIRS China as senior regulatory consultant and researcher for chemical legislations in Asia Pacific regions and EU.
She specializes in chemical regulations in Asia Pacific regions and EU including K-REACH, China new chemical substance notifications, China hazardous chemical management, and REACH. She has also help clients in chemical regulation compliances in Taiwan, Philippines,Korean and etc.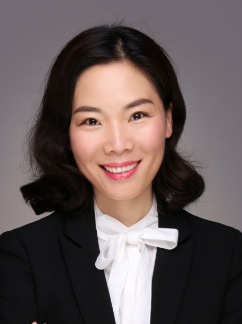 Fiona Lv, Manager of Asia Pacific Area, CIRS China
She have been one of CIRS since 2009, and have rich experience in global chemical regulation compliance and registration. She is skilled in providing enterprises with professional chemical regulatory compliance consultancy.

Ling Yang, Chemical Regulatory Consultant, CIRS China
Ms.Yang has a deep research into chemical regulations in EU and Asia Pacific regions, and responsible for Japanese market in CIRS. She is expert in providing enterprises with regulatory compliance consultancy under different regulations.
Registration

English 16:00-17:00 April 10 2019
Chinese 14:00-14:30 April 11 2019
Japanese 15:00-15:30 April 12 2019
Note: You will receive a link one week and one day before the webinar starts. By clicking that link, you shall be able to join our webinar automatically. Please note that space is strictly limited to a maximum of 100 attendees.
System Requirement
On PC: IE/ Foxfire/ Google Chrome; Windows 2003 or later (You need download the webex extension when first using it.)
On Mobile Service: Free Cisco Webex app from the app store
Contact us
Hangzhou REACH Technology Group Co., Ltd. (CIRS China)
Addr: 11/F., Building 1, Dongguan Hi-Tech Park, 288 Qiuyi Road, Binjiang District, Hangzhou 310052, China
TEL: +86 571 8720 6574
Email: service@cirs-reach.com