Comprehensive Training on K-REACH for Foreign Industry, led by Junho Lee of CIRS Group Korea, is to be scheduled on 18 April 2019. This course aims to provide deeper understanding of K-REACH and practical guidance for foreign industry that needs to comply with K-REACH. Industry will also learn what needs to be prepared and how it can be prepared for direct and indirect importations of chemical substances into Korea.
Date: 18th April 2019
Time: 10:30 – 16:30 (5 hrs.)
Venue: Bristol Hotel, Room "Manhattan", Ludwigstrasse 15, Frankfurt, HE, 60327, Germany (0.5km from Frankfurt Main Station)
Trainers: 2
Attendants: max 20
Fee: 300 Euros per delegate (+VAT if applicable)
Topics
K-REACH Introduction

Pre-registrations of Existing Chemical Substances

Exemptions under K-REACH

Polymers Registrations

How to prepare GPC Report for K-REACH

Chemical Substance Registrations and Notifications

Joint Registrations of Existing Chemical Substances

Risk Assessment under K-REACH

Chemicals Control Act & Korea Occupational Safety and Health Act

Summary for Foreign Industry

2 hours of free consultation for further questions after session



Trainers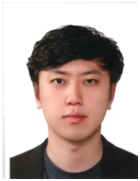 Mr. Junho Lee
Mr. Lee is Director with CIRS Group Korea. Mr. Lee has 11 years of international experience, specializing in the field of Chemical Regulations and Standards including Korea, China and Europe. Prior to joining CIRS Group Korea, he worked with the Korea Testing and Research Institute (KTR, under Ministry of Trade, Industry and Energy, Korea) and ERM Korea supporting clients on major Chemical Regulatory updates on Chemical Regulations around the world starting with EU REACH and now Korea's K-REACH.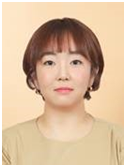 Ms. Yiseul Kim
Ms. Yiseuk Kim has 8 years experiences on the field of chemical regulations in Korea, US andEurope. She has supported the clients with major chemical regulatory updates compliance around the world such as TCCA and K-REACH amendment. Especially she has generated more than 1,000 SDSs along with hazardous chemical managements in Korea under KOSHA.
Registration
Registration fee: 300 Euros per delegate (+VAT if applicable)
Please fill in the registration form and send it to Ms. Yiseul Kim by email (kreach@cirs-group.com).
Bank information
Beneficiary Name: CIRS GROUP KOREA
Bank Name: WOORI BANK
Bank Address: A-110, 583, YANGCHEON-RO, GANGSEO-GU, SEOUL, KOREA
Account #: 1005-603-616740
BIC/Swift: HVBKKRSEXXX
Contact
Contact person: Ms. Yiseul Kim
Tel.:
+82 2 6347 8802 (GMT+9, 9:00 –18:00)